The Bachelorette' Finale Part 1: The drama didn't slow down for Rachel Recchia during part one of The Bachelorette season 19 finale following Zach Shallcross' departure — and Gabby Windey had her own meltdown at the end of the episode.
Read Also: Justice Department: Justice Department says classified documents at Mar-a-Lago were likely 'concealed and removed' to block investigation, know full update here
The pilot couldn't help but gush about Aven Jones when her parents and BFFs traveled to Mexico to meet her finalists, telling her inner circle that the sales executive has been her most supportive suitor and he's ready for an engagement. After Aven spent time with Rachel's friends Sam and Nate, however, he expressed some doubts about the timing of a potential engagement.
If she comes home not engaged, it's going to be very hard," Rachel's friend Nate said after hearing Aven question whether it's the right time to propose. "She doesn't want to come home with a boyfriend.
Read Also: CDC New Guidelines: According to the new guidelines of the CDC, it is very important for any non-citizen coming to the US to get the Kovid vaccine. know Why?
When Rachel was clued in, she was shocked by what her friends learned, explaining that Aven said he was "100 percent" ready to get down on one knee.
"He knows he wants to be with you. I think he's being very logical about this," Sam explained to the co-lead. "He said, 'I want Rachel in my life forever.' He's, like, that's not a question. It's, like, 'Do we get engaged right away?'"
The flight instructor then sat down with Aven to talk about what her friends told her.
"It's not about not being ready," he insisted. "And I want you to know that nothing has changed in terms of how I feel about you. I'm falling in love with you. And I see a life with you after this. And I want to get to that point with you so much. Like, I just want to make sure that it's 100 percent right for both of us right now in this very moment in time."
Things got tense between the pair when Aven noted that Tino Franco was still in the picture, but he continued to insist that he didn't change his mind.
Read Also: Kim Kardashian: Why Kim Kardashian is ready to date again after Pete Davidson split, see full update here
Rachel and Aven's Reunion
During their live reunion, Aven apologized for letting Rachel "down" and "blindsiding" her with doubts about an engagement.
"I don't know if there's anything we could have done to salvage it. We were being true to how we felt in the moment, and I respect that," Rachel said.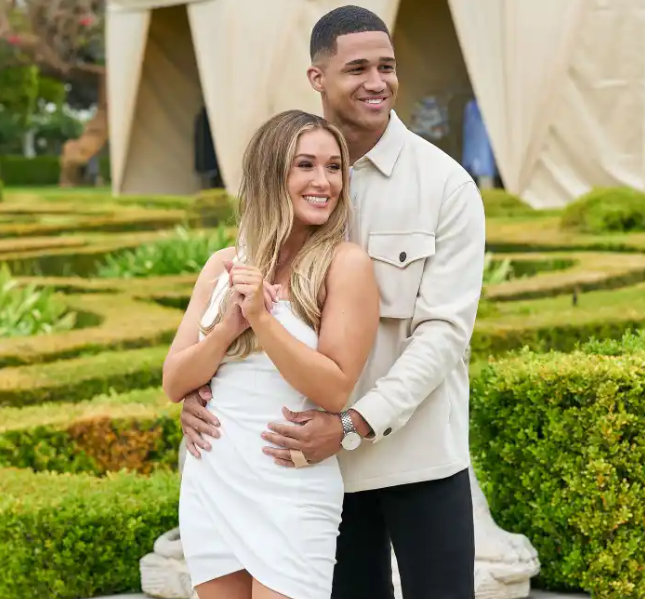 "I think a big part of it, too, is I just didn't fully understand what you needed and what you wanted," Aven replied. "That was on me. That was my fault. Again, I'm sorry about that. As far as salvaging it, I don't know if we could have or not."
Read Also: CDC New Guidelines: According to the new guidelines of the CDC, it is very important for any non-citizen coming to the US to get the Kovid vaccine. know Why?
When asked by Jesse why he changed his mind about being confident about an engagement, Aven tried to explain.
Leading up to meeting your family, I kind of just had some time and took a look at where we were at, where I was at. I was really anticipating meeting them because I wanted to go up there and be as honest with how I was feeling in that moment toward the people that mean the most to you. I just, unfortunately, didn't get the opportunity to tell you first. Which, obviously, was the downfall to the whole thing. You know, obviously, that week leading up, I still didn't really know where you are at with Tino on the other side of things," he said. "Ultimately, I thought that we could have gotten there if we would've continued on. But I just didn't get the opportunity to kind of speak to you before and I didn't want to not to be honest with your family. I'm sorry the way things transpired.
Read Also: Justice Department: Justice Department says classified documents at Mar-a-Lago were likely 'concealed and removed' to block investigation, know full update here